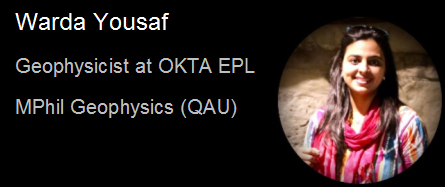 Pakistan faces a dual challenge of maturation of current oil and gas reserves and deceleration of exploration activities. This can be further linked to the growing energy needs by the industrial, residential, and commercial users due to economic growth. Pakistan is gifted with a large sedimentary basin having excellent prospects, favourable for oil and gas exploration and production. Despite this fact, the country's energy demands are being met with an increase in imports of oil and gas.
According to Pakistan's Energy Outlook 2020, if major discoveries aren't made, keeping in mind the depletion rate of the reserves, the production is projected to be cut by half in the coming decades of what is currently being produced. The current Government has also shifted its attention to the Oil & Gas sector and instructions have been given to attract new companies to cope up with the current energy demand and to prevent future crises.
Keeping in view the challenging times, OKTA Group of Companies made an entry into the oil & gas sector under the name of OKTA EPL, during DGPC bidding round 2021. The company won two highly prospective blocks, Block-28 North and Dera Ismail Khan West Block. Some important economics of both the said blocks are:
Statistics show that the Probability of Success is over 30% for both the blocks which is considered superb in terms of Oil & Gas Exploration. Similarly, the Internal Rate of Return above 40% is exceptionally high as compared to hydropower 17%, Thar Coal 21%, sugar industry 20% and cement industry 23%. OKTA's example may encourage the cement, textile, and sugar industry to turn their attention towards bidding in the next rounds and take advantage of highly prospective sedimentary basins.
On the other hand, DG PC took initiative for the ease of doing business in oil and gas sector and revised the Petroleum Policy. Petroleum Policy Section 1.6 and 2.1 states that companies without any prior experience in Oil & Gas Exploration and Production can also enter this business. Petroleum Policy 2012, further makes it easier for new entrants to operate compared to Petroleum Policy 2007, which was ambiguous. Amended provisions are now compliance-based and not approval-based. One window facility is provided for Applicants/Operators and a direct link can be made with DGPC.
Along with the policies, the pricing provided by the government is very attractive and competitive as compared to the surrounding countries. A widely distributed network and well-developed infrastructure are available for transportation of Oil to the nearest refinery and for transmission and distribution of Gas. Gas well-head prices are highest in the region, around $ 4.6 per million British thermal units ($/MMBTU). The shift in the government's action plans for business is the reason that Pakistan is among the world's top 10 business climate improvers, according to the World Bank Group's Doing Business 2020 report.
The vision of OKTA EPL runs parallel to Pakistan's goal of becoming self-reliant in energy resources. The aim of the company is to become the market leader in Oil and gas exploration for which they intend to utilize the latest technology and minds of most experienced professionals. According to the sources in OKTA EPL, the plan is to procure more blocks by the end of 2021 through its aggressive strategies in the next round of bidding slated to happen later this year. It will not only optimize the daily energy production but also boost up the process of discovering new oil fields.
OKTA aspires to transform the oil and gas industry using the most innovative technology leaving behind the orthodox practices. Thus, reducing capital expenditure, lowering operating cost, and increasing production and reservoir recovery factors. Soon, OKTA will be enlisted in all the 3 stock exchanges in Pakistan as well as at AIM in London, UK. OKTA's Goal is to become a haven for investors looking to get high returns that is why it has invited a number of large technical companies to joint ventures.