Most inspiring leader of all time
Nelson Mandela
International sources reveal that very few individuals personify dedication and patience like Nelson Mandela, South Africa's first democratically elected President. Getting there was a story so epic that it was made into a Hollywood biopic in 2013. Much like Martin Luther King, Jr., Mandela was one of the great transformative civil rights leaders of the 20th century. Nelson Mandela not only directed peaceful demonstrations against the deeply racist South African government, he went on to claim the Nobel Prize in 1993 for assisting to end apartheid. Nelson Mandela was neither a politician nor an opportunist, but a man deeply committed to enhancing the lives of his people and applying the same message of freedom and equality to all nations.
Nelson Mandela was born in 1918 and became involved in the civil rights movement as a young man, and spent 20 years leading a peaceful defiance against the apartheid government. His commitment to ending apartheid landed him and 150 others in prison in 1956 on charges of treason. Although they were acquitted, he began to recognize that an armed struggle was necessary to attain real change. His involvement with the MK movement, an armed wing of the African National Congress (ANC), landed him back in prison during 1961 after organizing a 3-day national workers' strike.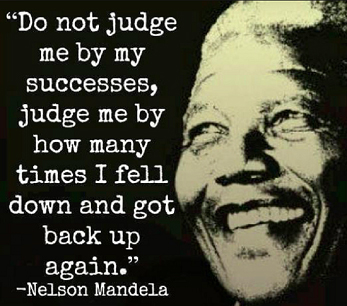 Nelson Mandela was eventually sentenced to life in prison in 1963 for political offenses. He would spend the next 27 years in jail, where he endured cruel punishment and contracted tuberculosis. He was during that time, offered early release if he renounced armed struggle – a condition he flat-out refused to consider. It wasn't until February 11, 1990 that the now 72-year old prisoner was released under South Africa's new President, Frederik Williem de Klerk, who assisted broker the deal to end apartheid. One year later, Mandela was elected leader of the African National Congress after it was also unbanned by de Klerk. Mandela would become the South Africa's first black president during 1994 after the country's first democratic elections. It is also said that the title of Mandela's autobiography, Long Walk to Freedom, aptly shows his lifelong journey to ending apartheid. It's hard to think of many leaders in history who gave more to his cause than Nelson Mandela. For that reason, Nelson Mandela is one of the most celebrated people in modern history. Mandela died on December 5, 2013, at the age of 95.
Few Main Characteristics come to mind:
Nelson Mandela did not view the liberation of his people in isolation. Like Ghana's PAN-AFRICANIST Kwame Nkrumah, he viewed the oppression of people anywhere as problematic and as needing to be addressed.
Nelson Mandela believed in the power of forgiveness for moving forward, healing, and nation-building. His strong desire and efforts toward peace and Human rights in the world earned former President Mandela a US Presidential Medal of Freedom, appointment to the Order of Canada, an honorary Canadian citizenship, the Soviet Union's Lenin Peace Prize, Libya's Al-Gaddafi International Prize for Human Rights, India's Bharat Ratna, and Pakistan's Nishan-e-Pakistan. Queen Elizabeth II appointed Nelson Mandela as a Bailiff Grand Cross of the Order of St. John and granted him membership in the Order of Merit.
Mandela is considered one of the most significant world leaders ever. He is greatly missed.